- Bartlett & Sons Remodeling -
Premium Built Pergolas
Your Hometown Leader
Bartlett & Sons Remodeling is a leading pergola company across New Jersey, offering a wide range of pergolas in various styles and designs. We specialize in creating rather unique designs and features that are incredibly easy to install. Besides giving your property an aesthetic appeal, it also increases its value.
What is a Pergola?
Long and narrow, a pergolas pillars and open ceiling of trellis-like latticework bring beauty, shade, and ambiance to your outdoor living space. The pergola design ideas can be as complex and intricate or as simple as you want. A pergola is NOT a gazebo, arbor, trellis, or pavillion. While you can find pergolas in several different styles and materials, they all have a few things in common. Before we get into all the bells and whistles, here are the essential parts of any pergola.
Columns -

These are the pillars that support the pergolas roof and often serve as a framework for outdoor living spaces. The number of pillars depends on the size of the pergola and whether its free-standing or attached to a building.

Beams & Rafters -

Beams and rafters are the slats that make up the pergolas open roof. The beams go on top of the columns, then the rafters go on top of the beams.

Stringers/purlins (optional) -

Stringers, aka purlins, go on top of the rafters, running perpendicular to them. They add more shade, but not all pergolas have them.

Ledger board (optional) -

In attached pergolas, the ledger board replaces the beam on the side attached to the wall. The ledger board is the part that connects the pergola to the building.
Pergola Styles:
Pergolas can enhance your landscape, increase your homes value, and give you a place to relax and enjoy the great outdoors, but which type is best for you? Pergolas from most manufacturers are highly customizable, so your size and shape options are limitless.
Freestanding Pergola -

A freestanding pergola is exactly what it sounds like: A pergola that stands alone as a landscape feature separate from your home. You would use this type of pergola in your garden, beside the pool, or to create an outdoor living space away from the house.

Attached Pergola -

With an attached pergola, one side attaches directly to a wall of your home. You would use this style if you want to cover a space connected to your house, such as a patio or deck. An attached pergola can make an outdoor living space feel like an extension of an indoor room instead of a separate feature.

Arched Pergola -

Most pergolas have a flat roof, but you can find several designs with arched tops. An arched pergola can look more romantic than a flat one and give your space a more elegant and uncommon appearance.

Louvered Pergola -

Instead of traditional slats, a louvered pergola has adjustable louvers as rafters. You can open and close the louvers to let in more or less sun as needed. There are automatic and manual models of louvered pergolas.

Awning Pergola -

Small, awning style pergolas mount right onto the wall and dont need support posts or columns. You can install an awning pergola over a door, window, or garage for shade and aesthetics. For more shade, add flowering climbing vines or another type of cover.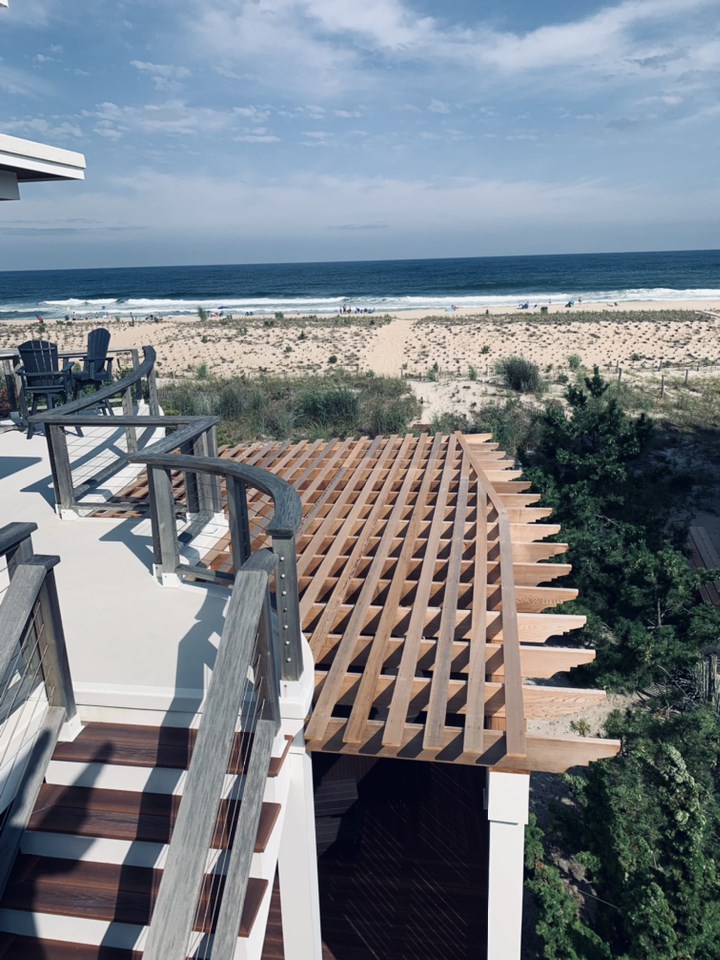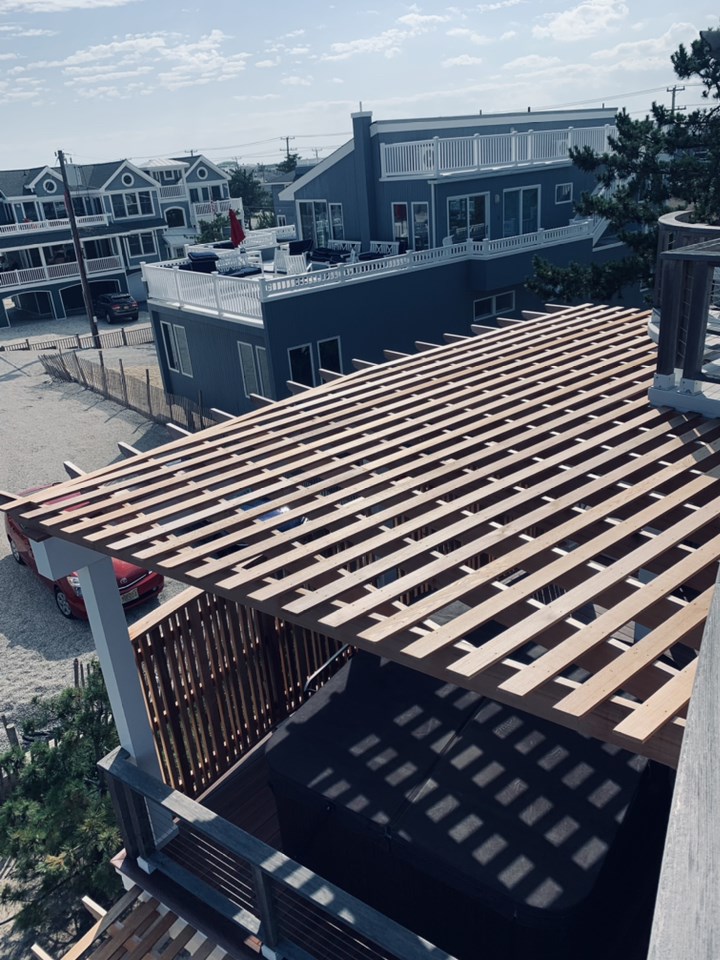 Common Pergola Materials:
Pergolas dont only vary in appearance. Theyre also made of different materials. What your pergola is made of determines how long its likely to last, how much maintenance it will need over the years, and how much it will cost.
Wood -

Wood is probably the most common material for pergolas. Cedar and redwood are two popular types of wood, but they also come with a bit more maintenance than other materials.

Vinyl -

Compared to wood, vinyl pergolas are extremely low-maintenance. They last for many years with nothing more than occasional pressure washing.

Aluminum -

Aluminum is a great choice if youre looking for a more modern pergola. Aluminum pergolas tend to have simple shapes and clean lines that blend well with contemporary architecture and landscaping, with very low maintenance.

Steel -

Steel is another material that can give your pergola a modern look, though steel tends to have more of an industrial, heavy-duty appearance than aluminum, as well as a bit more maintenance.

Concrete -

Precast or custom poured concrete pillars can give your pergola a classic look reminiscent of Ancient Greece or Rome. Alternatively, you could create a concrete pergola design with clean, geometric lines for a more trendy look.