Room Addition Specialists
Committed To Excellence
Contact Us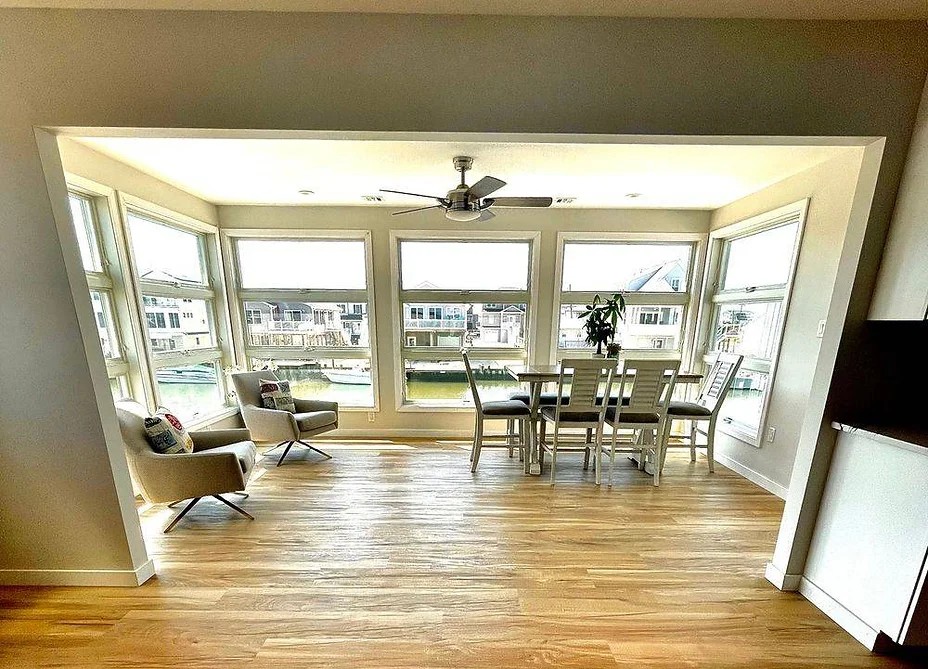 Professional Room Addition Services
---
Our team of highly skilled craftsman always put the customer's needs first. That is why we work with you from beginning to end on your project, all the while ensuring that your design goals are being met. Bartlett & Sons Remodeling understands choosing a home contractor can seem like a daunting and risky process, but rest assured, our professional construction crew always gets the job done right while also making sure to maintain a clean and tidy work area. You will be amazed how much of a positive difference our family can make to your home.
Contact Us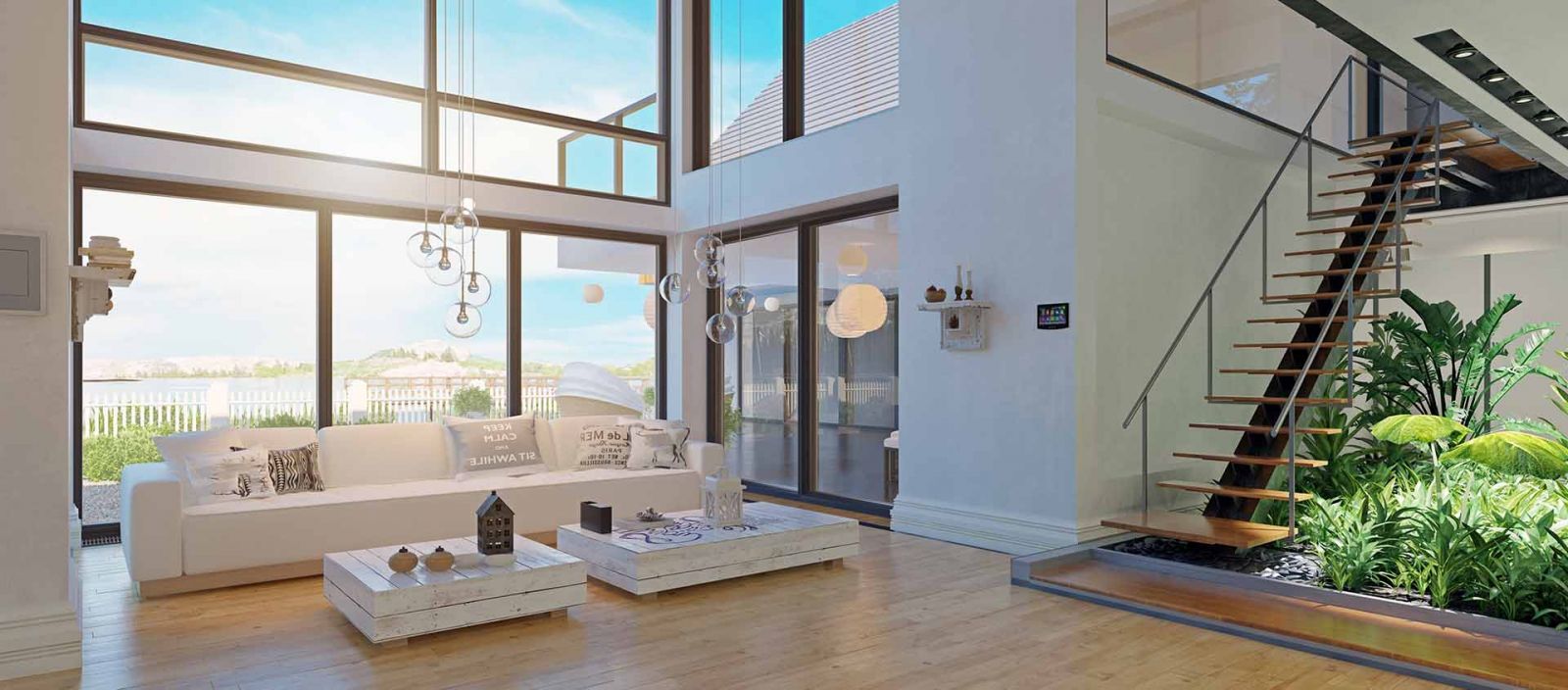 GREATROOMS
---
Design - Inspire - Invite
In todays homes, function and purpose are far more important than tradition. For many families, this means knocking down walls that once hid kitchens and creating open floor plans that allow cooking, entertaining, and relaxing to happen in one large space. A great room addition is another remodeling idea that can help your home better suit your familys lifestyle. A few things to consider:
What is the goal you would like to achieve?

Build up, out, or both?

Does your foundation need repair?

Zoning restrictions

Finishing touches
Learn More
SUNROOMS
---
Create the Sunroom of Your Dreams
A sunroom is an all-encompassing term that refers to a screen room, three season room, four season room or solarium. Simply put, it's a room with abundant natural light and access to the outdoors. If you're looking for a sunroom addition that you can use all year, a sunroom might be the right choice. A new sunroom can offer multiple choices for enjoyment:
Sitting and enjoying views while protected

Relaxing in a spa-like retreat

A perfect home office

Childrens play area

Flex-space for multi-activities, games and crafts

Greenspace for plants, birds and even fishponds
Learn More
BONUS ROOM
---
Create Your Ultimate Extra Room
Bonus room additions are a great way to transform your home in more ways than one. This project lets you make expand your homes floor space and make the most of your lot. Ultimately, home additions give you the opportunity to provide yourself and your family with the amenities and space that are necessary for improved comfort and functionality. Read on as we take a quick look at the basics of home additions.
Get more space.

Increase a homes value.

Add additional bedrooms for growing children and elderly family members.

Expand the kitchen layout.

Add a garage.

Gain a source of extra income.
Learn More
MASTER SUITE
---
Make Your Room Uniquely Yours
A master bedroom and bath addition is a popular remodeling project for personal comfort and enjoyment. ... A master en suite may include a king size bed, multiple dressers, walk-in closets, a bath with spa features, a walk-in shower, a free-standing tub and other amenities. Some benefits of adding a master suite:
You can choose the furnishings to make the room to be just right for your comfort!

A no threshold walk-in shower is a must. Perhaps you want a soaker tub too?

It is a great place to offer visiting family and guests for greater privacy and comfort.

You can plan the configuration to have the views you want and sitting area for how you like to relax.

It can cost about 25% less to add onto a bedroom to convert it into a master bedroom than adding a guest house.
Learn More
Three Season Rooms
---
Restore Your Connection with Nature
Well, craft your 3 seasons room for optimal energy efficiency. From the flooring to the insulated roof, your new addition will be equipped to enable you to comfortably enjoy the outdoors during the rainy weather of spring or the chilly breezes of fall. Additionally, all of the glass we use in our windows is made with Low E materials.

We only hire the most experienced professionals to install our 3 season rooms. Each individual is well trained in installing three-seasons rooms and will quickly build your addition with incredible efficiency. They'll work diligently to not interrupt your day-to-day routine.

We give you a wide selection of options when designing your three-seasons room. Want picture windows that will give you a full view of the great outdoors? We can install them for you. How about French doors to place at your entryway? Not a problem! You'll also be able to choose roofing options, including studio, cathedral and integrated styles. Some additional design options we offer include:
Lighting Elements
Ceiling Fans
Window Treatments
Phone/Internet Connections
Opaque Wall Sections
Doggy Door Panels
Electrical Outlets
HVAC Systems
And More
Learn More
ROOM RENOVATIONS
---
Make Your Room Uniquely Yours
Our expert craftsman will transform your dream bedroom, or living room into a reality. We work diligently and offer ways to incorporate your unique design ideas into a functional living space, that will be distinctly yours. With the best home remodeler you can relax knowing that we guarantee meticulous craftsmanship and your satisfaction is our priority. Choose from our services for a spruce-up or a total transformation:
Bedrooms

Living Rooms

Family Rooms

Entertainment Rooms

Flooring/Walls

Home Organization
Learn More
Our 3 Step Process
---
Free Consultation
We will carefully listen to and discuss your desires and goals of your remodeling project. Then, we will inspect and measure the project site while at the same time sharing any ideas that will help lead to a successful transformation of your remodeling space.
Demolition
After you have decided on the products and design ideas you need, our professional remodeling crew will prepare your home for the removal of the old materials, remove all necessary fixtures and materials, and handle all the required repairs and processes for the new installations.
Installation
After Steps 1 and 2, it's time to start building your brand new remodeling design! We begin the new design starting from the ground up, taking care of everything from start to finish, making your new remodel worry-free!